Wudijo, the guy that "invented" the popular lightning build from patch 2.1, did it again.
As it appears the effective fire and cold dh builds are too mainstream for him, for that reason he created this brand new all physical build, which would be a total blast even on grift 50+!
Here is the build: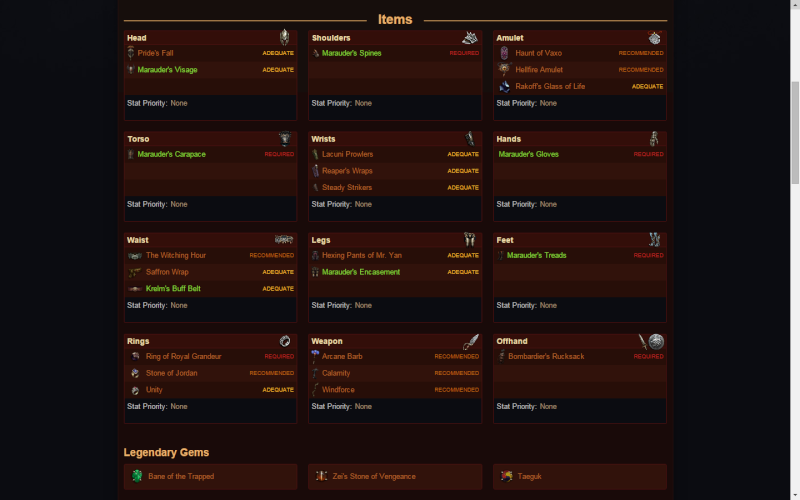 I guess it was a good idea not to salvage my physical items afterall


Looks really strong! Gonna test it tonight

Flexy wrote:Looks really strong! Gonna test it tonight
After testing share what was it

I would try it myself, but I am out of crafting materials because of that damn arcane barb ...
Alright, I tested the build last weekend.

I had everything I needed except Kridershot. I'm doing fine without it, but the leg bonus would be perfect for this build.

I used Fire/Multishot before and the Wudijo build is totally better, no doubt. I went from GRift 31 to 39 without much hassle. High crits are around 200-400mill, while the highest one I saw was 475mill.

I like it, and will probably use it until the new DH set for Multishot comes out.
That being said, I think Cold build is still the best because of the +cold skill you can get on Etrayu.
Thanks for the feedback, dude

It seems like a build that should not be ignored, if you have the proper gear of course

For now, I will stick to my Fire Cluster Arrow build

You can check it
HERE
, the only essential thing is cindercoat (for the fire spells cost reduction, of course) and a proper resource cost reduction roll on weapon, shoulders and gloves, in order to spam cluster arrow like hell


Similar topics
---
Permissions in this forum:
You
cannot
reply to topics in this forum